Sports: How do we reimagine an existing category?
With a heritage and focus on male-oriented athletic apparel, Under Armour needed to rethink its approach to identifying and developing products that would deliver meaningful benefits to female athletes – while staying true to its brand – and help it grow its women's category to a $1 billion business by 2016.
Smart helped Under Armour develop a revolutionary, first-of-its-kind sports bra that would serve as the "halo" product for its entire women's line.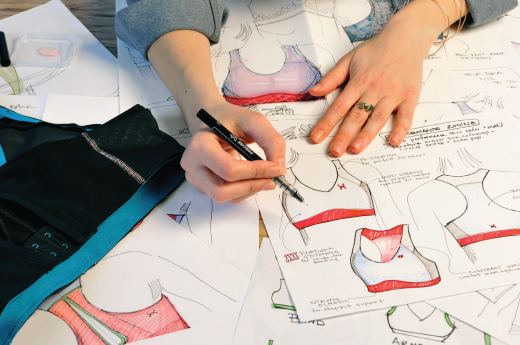 A design strategy that fits women
Female athletes have long been frustrated with how sports bras look and how they're sized and sold at retail. Seven out of 10 even wear the wrong size, leading to performance gaps across body types. Our research showed that female athletes want both their functional and emotional needs met: looking good = feeling good = playing good. Under Amour knew that if it could solve those frustrations, it could win her trust with the brand and a coveted place in her gym bag, while doing something dramatically different from its competitors.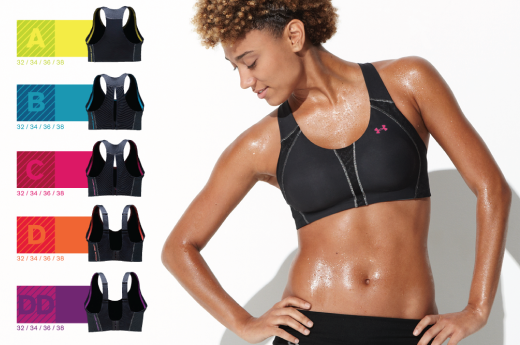 The Amour Bra: built for "fierce, feminine" athletes
Both fierce and feminine, the Armour Bra is the first to be sized for ribcage and cup size, like a traditional bra, with design and construction changing for each size as needed – a new approach for a sports bra from a mass brand. A clear communications strategy and thoughtful product design criteria ensured all women understood what made the product special – with color-coding to find her size easily – across all touch points.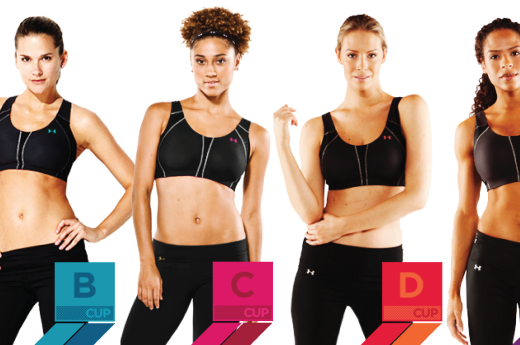 Last year, the Armour Bra was UA's #1 sports bra in revenue, and winner of IDSA 2013 IDEA Bronze Award. It has also delivered on its intent – to serve as the "halo", gold standard product in all of UA's products for women.