Toys: How do we get girls to play?
Pico Cricket.
Building on R&D from the Lifelong Kindergarten group at MIT's Media Lab, the Playful Invention Company ("PICO") asked the Femme Den to develop a gender-neutral robotics set that would appeal to both girls and boys. The goal was to provide a friendly introduction to technology and computer programming through creative play for children who are more reluctant technology users.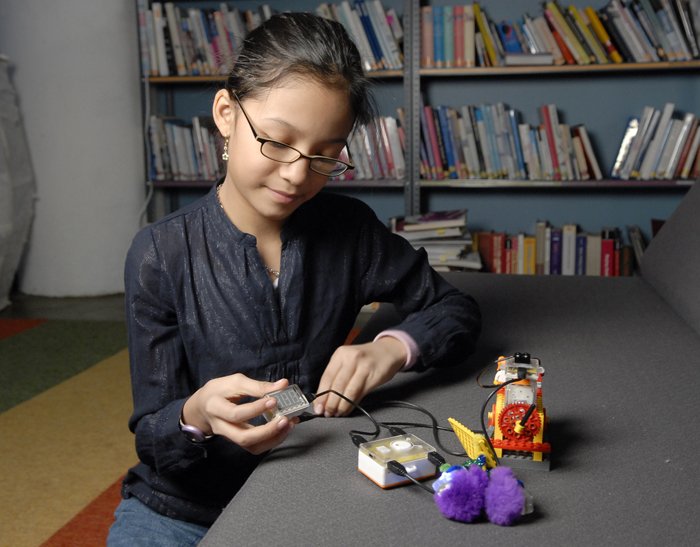 Our design was named the PICO Cricket, a tiny computer and craft-oriented components kit that makes anything spin, light up and play music. However, unlike other high-tech toys which tend to attract boys but not girls, the PICO Cricket doesn't concentrate only cars and robots. It also emphasizes art, music and creative materials like pipe cleaners, pom poms and handmade crafts for a universal appeal.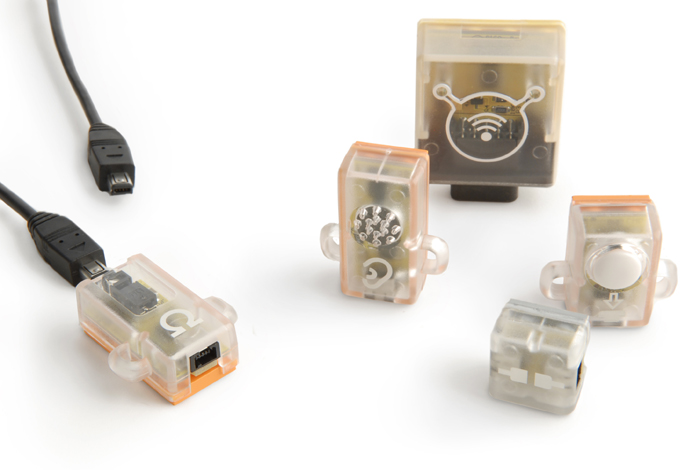 The PICO Cricket entered the creative play space in 2006, positioned as a toy where technology supports the larger play vision.
 Even without a large marketing campaign, it outsold initial projections within a matter of months and received critical acclaim in the form of a 2007 Silver IDEA by IDSA/BusinessWeek, 2006 "Editor's Pick" from the Children's Technology Review and was also listed as a MSN "Must-Have" gadget in 2006.