Housewares: How do we make a product truely universal?
OXO Good Grips Pruning Tools.
Oftentimes women have to adapt to products that were not designed with them in mind. This is especially true for hardware and gardening tools, since men have traditionally done the heavy lifting in the home. But today the gender roles are blurring. Men are contributing to household tasks and childrearing, and women are now equally taking part in home maintenance and heavy-duty gardening.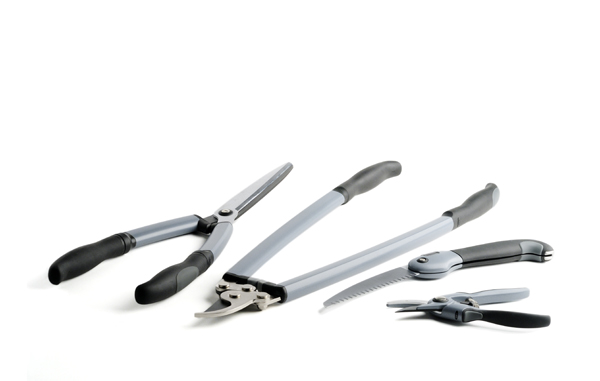 When redesigning OXO's garden line, we saw an opportunity to develop a line of garden tools that appeals to the most avid gardeners: women and retirees. We began by looking at the existing tools on the market, which are largely driven by professional standards. They are robust and effective, but heavy and unwieldy to control.
 Since pruning can be a repetitive and strenuous task, women struggle with these tools due to smaller hands and lower physical strength compared to men. Older women with higher rates of arthritis also tend to do a lot of gardening, making our innovation strategy tie into OXO's heritage in Universal Design.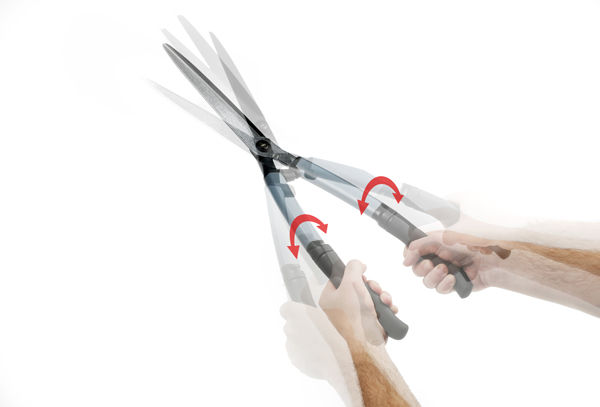 The new OXO line of pruning tools are high performance with a focus on specific traits: lightweight, comfortable and user-friendly. We also undertook ergonomic studies to identify the optimal positions to achieve the strongest and most forceful cutting and squeeze motions for each tool. The results inspired smaller, contoured handles with non-slip comfort grips cushioned by gel pads to minimize blisters. The high-quality blades and force-multiplication system also makes the task of pruning easier to perform.
We learned that a woman adopts a masculine mode when operating tools, but this is balanced with a caring mindset for her plants. Therefore, the design language of the tools reflects both mindsets–performance cues that signify high quality, precision and control combine with nature's soft and dynamic lines.