Sports: How do we encourage a healthy lifestyle?
Omron Hip Pedometer.
To expand their presence in the US market, we helped Omron Healthcare create a hip pedometer that's inspired by women, yet inclusive of men. By pleasing women, who tend to be more demanding and particular about the design of body worn devices, we appeal to men who also appreciate subtle design refinements. On the shelf, this 'transparent design' approach is invisible to the consumer, veiled under the simple notion of "good design for all."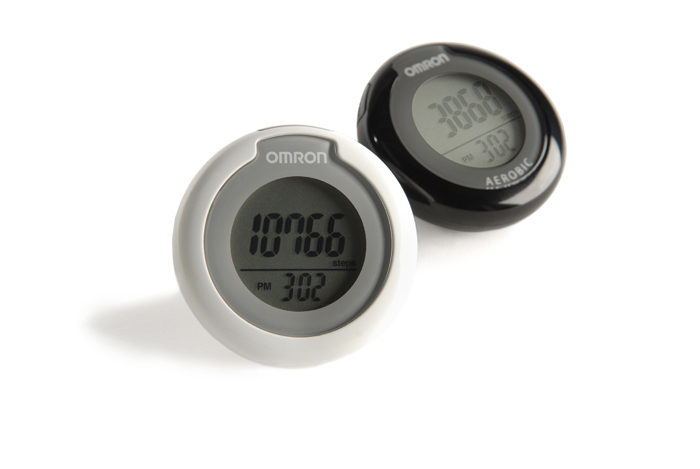 Our design solution focused on women's priorities for ease of use, versatility and comfort. The oversized interface is easy to read and the simplified button layout is simple to operate while in use. The uncluttered form looks friendly and intuitive to use, encouraging new users to start walking without the hassle of learning another device.
A simplified silhouette also serves a higher desire to blend in to any scenario –  from work to working out. Worn on the hip, the pedometer is visible yet understated, answering women's need for a discreet design that doesn't clash with formal, casual or sports attire. The soft, rounded shape fits comfortably on the waist band and won't dig into the skin.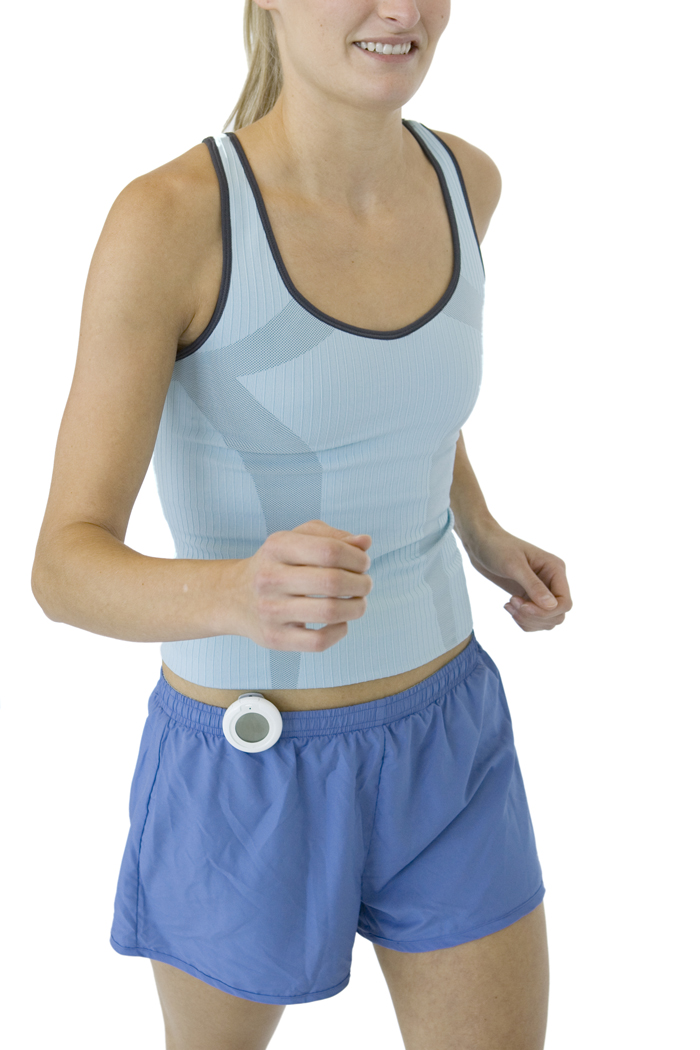 After a successful design phase, Omron enlisted Smart's brand communication expertise to create the packaging for the entire line of pedometers sold in the US. The broad shift towards consumer-friendly language, user-centered photography, and a personal tone lets women relate to the brand and encourages an individual connection to the product.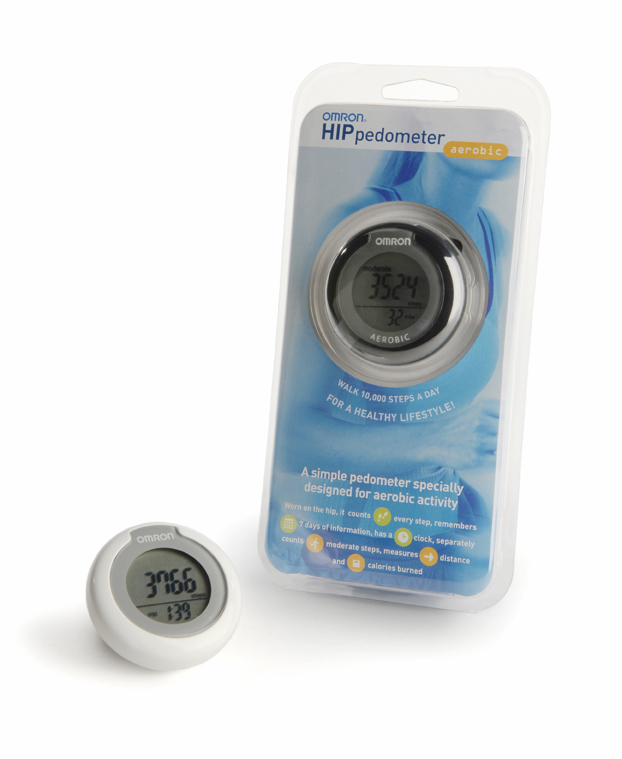 Before and after.