Article: How to design "manly" household products for the involved dad
By Brook Kennedy for Co.Design.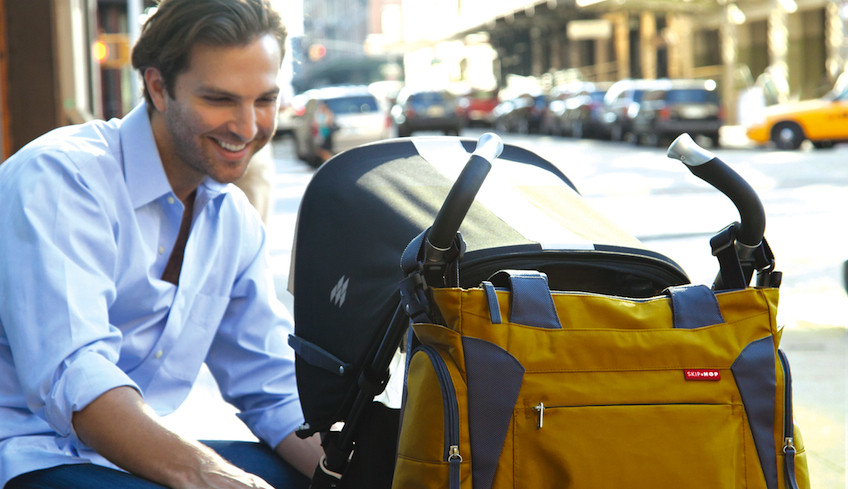 With more men spending time at home and taking care of kids, everyday products should speak to both sides of the parenting equation.
We're witnessing a major cultural shift in the work that men and women perform. Just as some women are earning salaries that exceed their partner's and achieving the highest positions in the workforce, men are breaking ground in roles their own mothers used to play single-handedly.
While some men have been forced into this situation–more men have lost their jobs in the ongoing economic recession–others are entering the "involved parent" lifestyle by choice. The 2010 U.S. Census showed the number of single-father families nationwide is at 1.5 million, a 27% jump in the past decade, and an additional 150,000 men are stay-at home fathers. But the biggest change is how involved men have become at home. In 2010, according to an article in Time, men did an average of 53 minutes of childcare a day. That's almost three times more than in 1965.
Despite this shift, the marketplace hasn't fully embraced the "involved dad." Since women continue to drive purchasing decisions for the family, most businesses have yet to look up from their traditional markets to notice men's changing role in the home. For instance, how do you balance the design of cleaning products so that they appeal to both sexes? And how do you design products that help men feel comfortable and connected to their work in the home?
Let's look at two very different products for the home and family that manage to include men without alienating women:
Dyson gets even more transparent
Dyson has found a sweet spot in what Erica Eden describes as "transparent design"–or design that appeals to both sexes but for different reasons. A bigger ticket item like a vacuum will most likely be discussed between a couple, despite the final purchase being made by the woman. How does Dyson make it easier for both a man and a woman to say yes on this purchase? Dyson's designs emphasize the benefits of suction performance and maneuverability, which spurs women to buy the machines. But once those vacuums make it home, it's the men of the house who become Dyson fanboys.
If you look at a Dyson DC02 or DC25, this shouldn't come as a surprise. Overall, they resemble typical "man" stuff. In yellow and black (their principal color scheme), they recall DeWalt power tools or Caterpillar construction equipment. The bulging air chambers look technical and functional–more rocket engine than home appliance–and the visible inner suction chamber showcases performance almost like an exposed engine of a hot rod.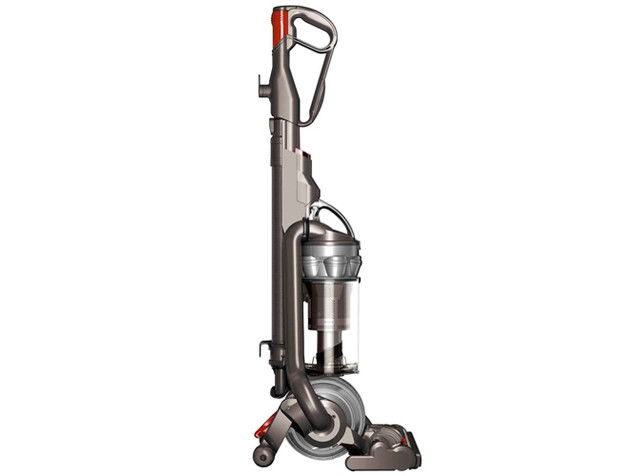 Whether Dyson intended the design to appeal specifically to men, it certainly didn't stop women from making it a market leader. Of course you could argue a lot of women would be happy just to find a product that encourages their husbands to clean!
Diaper duffels for dads
When out in public, even the most rational dad might shun parenting products that make him feel less "manly." For instance, my friend Chris is a tough-on-the-outside social worker by day, but he also stays at home part-time with his daughter, Sarah. Every time he goes to daycare, the park, or play dates, he has a routine of emptying the entire contents of his wife's handbag-like diaper bag into his own duffel.
Companies that make products for parents are addressing these kinds of insecurities with designs that defy gender classification and make members of both sexes, especially men, feel comfortable performing their parental duties. For example, a company called Skip*Hop models many of its diaper-changing bags after the gender-neutral messenger bag.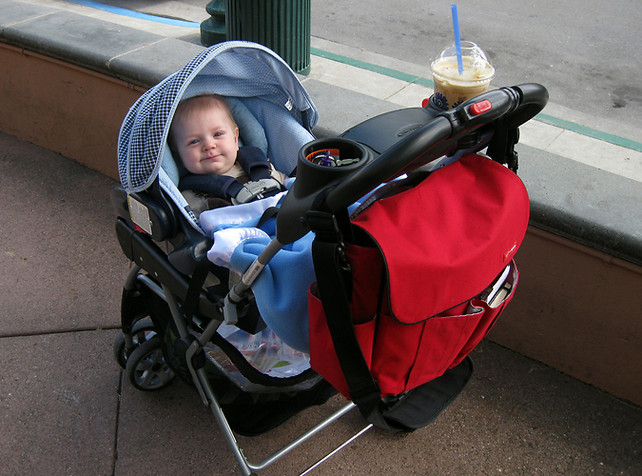 The reality is that the home-product user is no longer the "she" of past generations. It's also the "he" of the new millennium. As men continue to share responsibilities in the home and with the kids, designers need to cater more thoughtfully to him. At Smart Design, we recently worked with OXO to launch a new line of kids' products called OXO Tot. While designing the brand and product line, we spent a lot of time understanding the needs of both moms and dads so that the resulting products appeal to both gender sides of the parenting equation. At home, men and women share life and many of the responsibilities. Good design makes both feel welcome.
Originally posted on Fast Company.
[Top image image courtesy Skip*Hop; other Skip*Hop image by Wendy Copley]