Telecom: How do we design a smarter smart phone?
Administrative tools for the CEO of the household.
For a long time, technology companies have been trying to figure out how to connect with women. The general assumption has been that women don't understand technology. But, of course, women care about technology — they just think about it differently. They tend to evaluate technology based on real benefits.
On a recent project in the mobile space, we worked closely with four women: Two moms with kids of different ages, one career woman in finance, and one single twenty year-old with an impressive social life. The career woman and singleton were tech-savvy and existing solutions in the market place met their needs. The moms had the most complaints, primarily because they had less time to focus on new technology — their children took priority.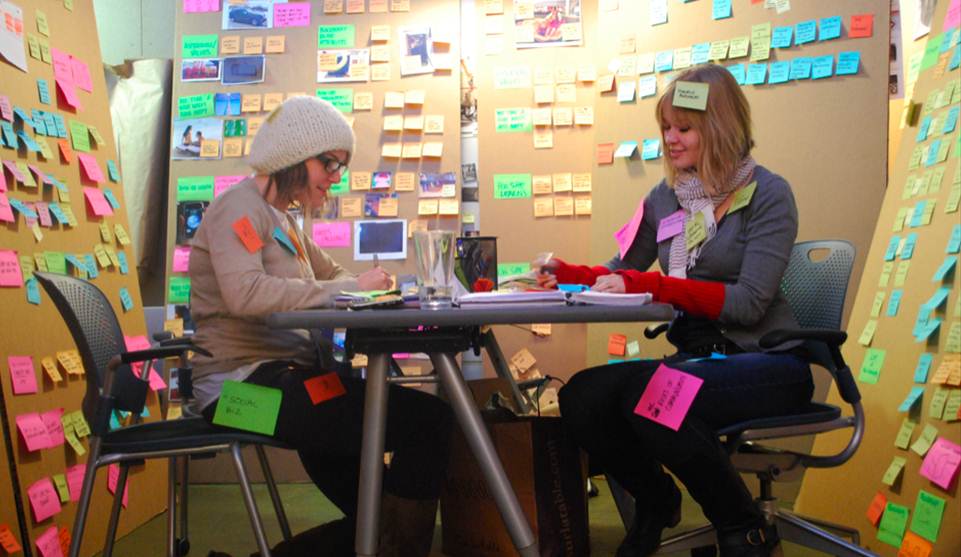 Moms are usually incredibly busy, meaning they have little time and patience for time-consuming gadgets. She typically has to coordinate her own schedule, her kids' schedules and, to a certain extent, her husband's schedule. Some moms spend up to 20 hours in the car driving their kids around every week. Basically, she is running a small business, but she loves her employees. She doesn't have the right tools to stay on top of it all. What's more, her system is not connected and information is living in different places: on her phone, in emails, refrigerator calendar, computer calendar, day-planner, etc.


Moms generally look to technology to simplify their lives. Our solution was to develop a smartphone with a range of specific apps that allowed mom to customize her system based on her needs. Help her synchronize her eco-system, making it easy to be efficient at home and on-the-go with all information readily available at all times. By creating an intuitive system that includes all the family members, we capitalized on her strengths as family care-taker. And best of all, by making mom more efficient in running her "small business", the ultimate reward is that she will have more precious 'me-time' and more time to do the things she loves.